Photos of migrant children being held in deplorable, overcrowded conditions in South Texas have been leaked. U.S. Representative Henry Cuellar (D-TX) released a series of pictures to Axios. James O'Keefe a sort time later also released additional disturbing photos. Children are sleeping on the floor on mats in overcrowded facilities.
Congressman Cuellar, who lives along the border, told Axios more than 400 unaccompanied children live in "pods" designed to hold 260 people. According to Border Patrol officials, there are 8 "pods" containing the unaccompanied male minors.
The Biden Administration has not allowed photographs of the conditions these migrants children are held in.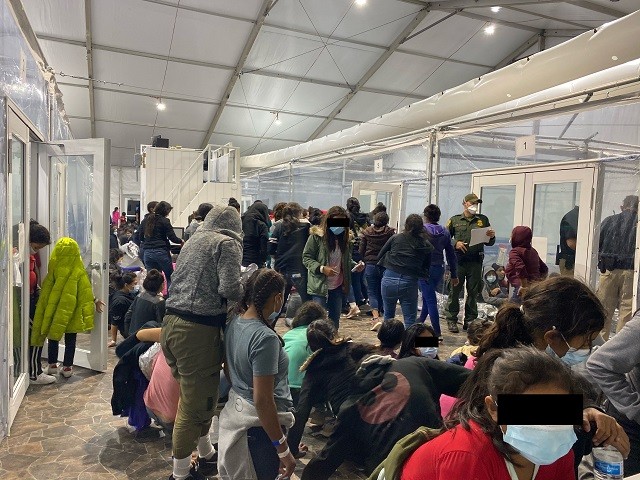 Cuellar, who recently visited a shelter for children but did not tour that specific facility nor capture the photo himself, called them "terrible conditions for children." He has called for the children to move quickly into the Department of Health and Human Service's care. The images were taken over the past weekend, he said.
Cuellar said the U.S. has to "stop kids and families from making the dangerous trek across Mexico to come to the United States."
"We have to work with Mexico and Central American countries to have them apply for asylum in their countries," he said.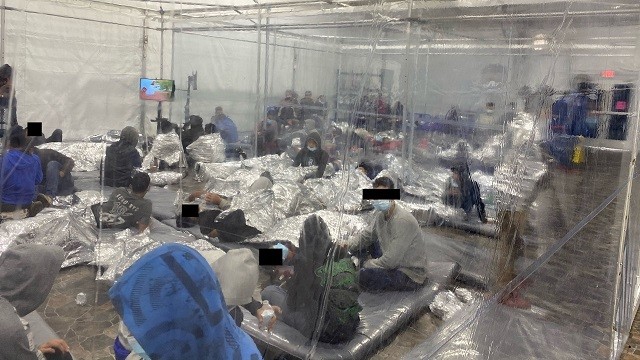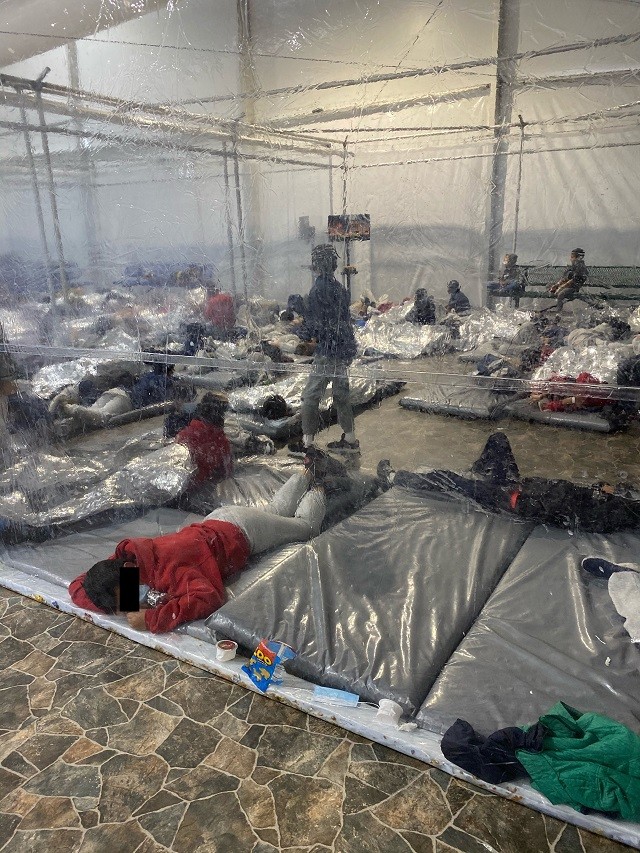 James O'Keefe, Project Veritas, also released photos and a leaked video inside the Border Patrol facilities.