Jobs Creators Network (JCN) sent a letter to Major League Baseball (MBL) commissioner Rob Manfred, slamming his decision to move the All-Star game from Atlanta to Denver in protest of Georgia's election law. Now JCN will erect a billboard in New York's Time Square which says, "Hey Rob: All Strikes and No Balls?"
According to data from Cobb County Finance Director Bill Volkmann, which appraised the economic impact of the local economy and businesses, the All-Star Game was estimated to bring between $37 million and $190 million in revenue to Atlanta, Georgia.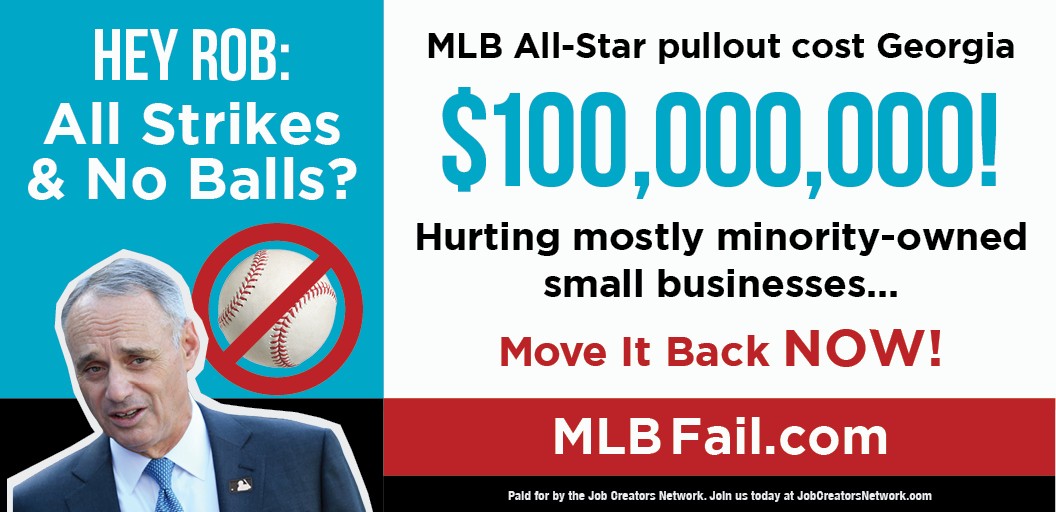 "MLB Commissioner Rob Manfred's hundred-million-dollar slap in the face to minority-owned businesses deserves a billboard of a proportionate size," Alfredo Ortiz, President and CEO of the Job Creators Network said in a statement. "Small, minority-owned businesses in Georgia have been struggling to get by in the aftermath of the coronavirus pandemic, and moving the MLB's All-Star game is pulling the rug right out from underneath them."
JCN erected a billboard last month in the heart of Times Square, slamming President Joe Biden's proposed tax increases that would hurt America's small businesses.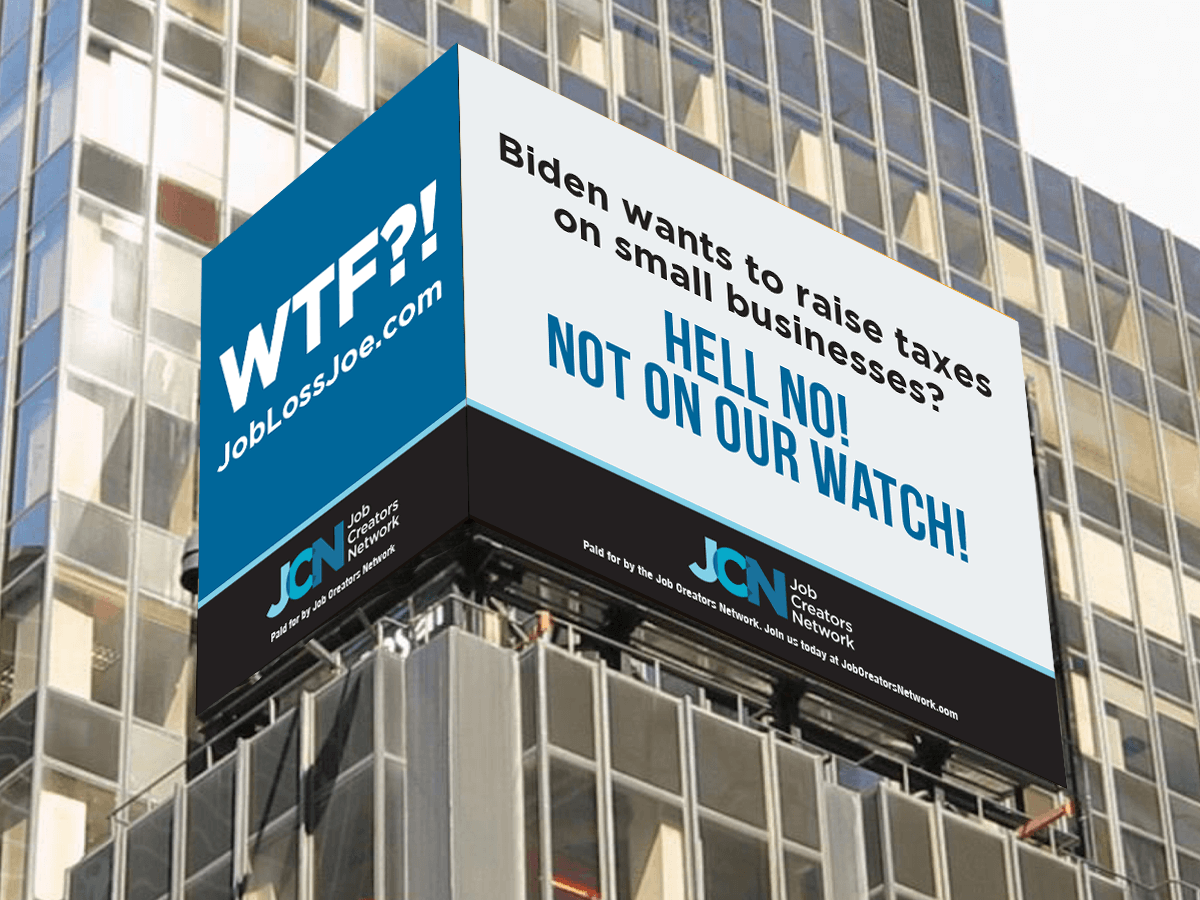 "Biden wants to raise taxes on small businesses? HELL NO! NOT ON OUR WATCH!" the two-sided billboard reads. "WTF?!" the other side of the billboard says, with the website JobLossJoe.com tucked underneath.